WHAT IS THE DANA MICHELLE PETTAWAY SERVANT'S HEART SCHOLARSHIP?
Dana Michelle Pettaway Ministries, Inc., was established in January 2004, in memory of Dana Michelle Pettaway, a vibrant youth leader with a desire to maintain Godly standards and excellence in every area of her life. Her passion was to impact others through Christian mentorship, positive role-modeling, and unconditional love. The Dana Michelle Pettaway Servant's Heart Scholarship seeks to identify Christian high school seniors who exhibit leadership in areas of volunteerism and community service, while maintaining high academics. The DMP Christian Scholarship will award 7 students who possess the above qualities and who plan to attend an institution of higher learning.
WHO QUALIFIES TO APPLY?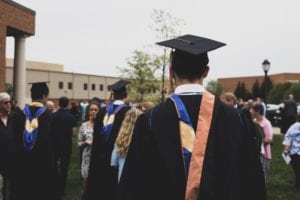 You must meet the following criteria to apply:
Be a legal U.S. resident
Be a member of the Christian faith
Attend high school in Harris County, TX
Be a high school senior who is eligible for graduation in May or June of 2019
Intend to enroll as a full-time student in an accredited college, vocational or technical school in the Summer or Fall of 2019
HOW DO I APPLY?
Use the button below to download the 2019 Dana Michelle Pettaway Servant's Heart Scholarship Application.
Must mail in application. One per household.
HOW ARE WINNERS CHOSEN?
The selection criteria are based upon GPA, Essays, Letters of Recommendation, Service at Church, School and in the Community, and for semifinalists an Interview with the Selection Committee. At the discretion of the Committee, a separate award may be provided to individuals meeting the basic application requirements in the setting of compelling obstacles.
APPLICATION POSTMARK DATE AND MAILING INSTRUCTIONS
Mail 1 ORIGINAL PLUS 5 COPIES of the Application Form, Essays, Letters of Recommendation, Transcript and Service Hours Summary, 6 COPIES of the College Acceptance Letter (you keep original), and one high-quality headshot photo. Mail IN ONE ENVELOPE to the address below. MUST BE POSTMARKED NO LATER THAN MARCH 18, 2019. Do not fold. Materials postmarked after the deadline, or with missing information WILL NOT be considered – no exceptions.
Mail Completed Application to:
Dana Michelle Pettaway Ministries, Inc.
Attn: Scholarship Selection Committee
40 Cypress Creek Parkway, Box 442
Houston, TX 77090-3530
2018 DMP Scholarship Winners